Sometimes referred to as foo-foo, this beloved African dish is a staple food found in many countries in Central and West Africa and some Caribbean countries like the Dominican Republic. Fufu is made by stirring, pounding, or kneading starchy vegetables like cassava or wheat till it forms a dough-like consistency. In Africa, it is primarily eaten with an African soup like Okra Soup or  Ogbono Soup for a satisfying, balanced meal.
What Is Fufu Made Of?
Fufu varieties are found all over Africa and are made using readily available starchy vegetables native to that region. It is commonly made from Cassava, Yams, Maize, Plantain, Wheat, Corn, Semolina, Rice, or Oatmeal.
Different Types of Fufu
Fufu goes by different names in different countries. Here are some versions of fufu from various countries and the food items used:
Nigeria
Cassava Fufu (Akpu) – Fermented Cassava
Eba – Dried Cassava (Garri)
Pounded Yam (Yam Fufu) – Boiled Yams
Plaintain Fufu – Green Plantains
Amala – Yam Powder (Elubo)
Semolina – Durum Wheat
Oatmeal Swallow – Blended Oats
Tuwon Shinkafa – Cooked, Mashed Rice
Tuwon Masara – Corn Flour
Ghana
Kokonte – Cassava Flour
Fufuo – Cassava and Plantain
Banku (Akple) – Corn Dough and Cassava Dough
Kenya & Tanzania
o Ugali – Cornmeal or Millet Flour
Ivory Coast
Cameroon
Zambia
Nshima – Finely Ground Cornmeal
Malawi
 Zimbabwe
Sadza – White Maize Meal or Cornmeal
Uganda
1. Posho – Corn flour
South Africa
Vhuswa/Pap – Corn or Maize Meal
Congo
Fufu – Cassava, Green Plantains, Or Yams.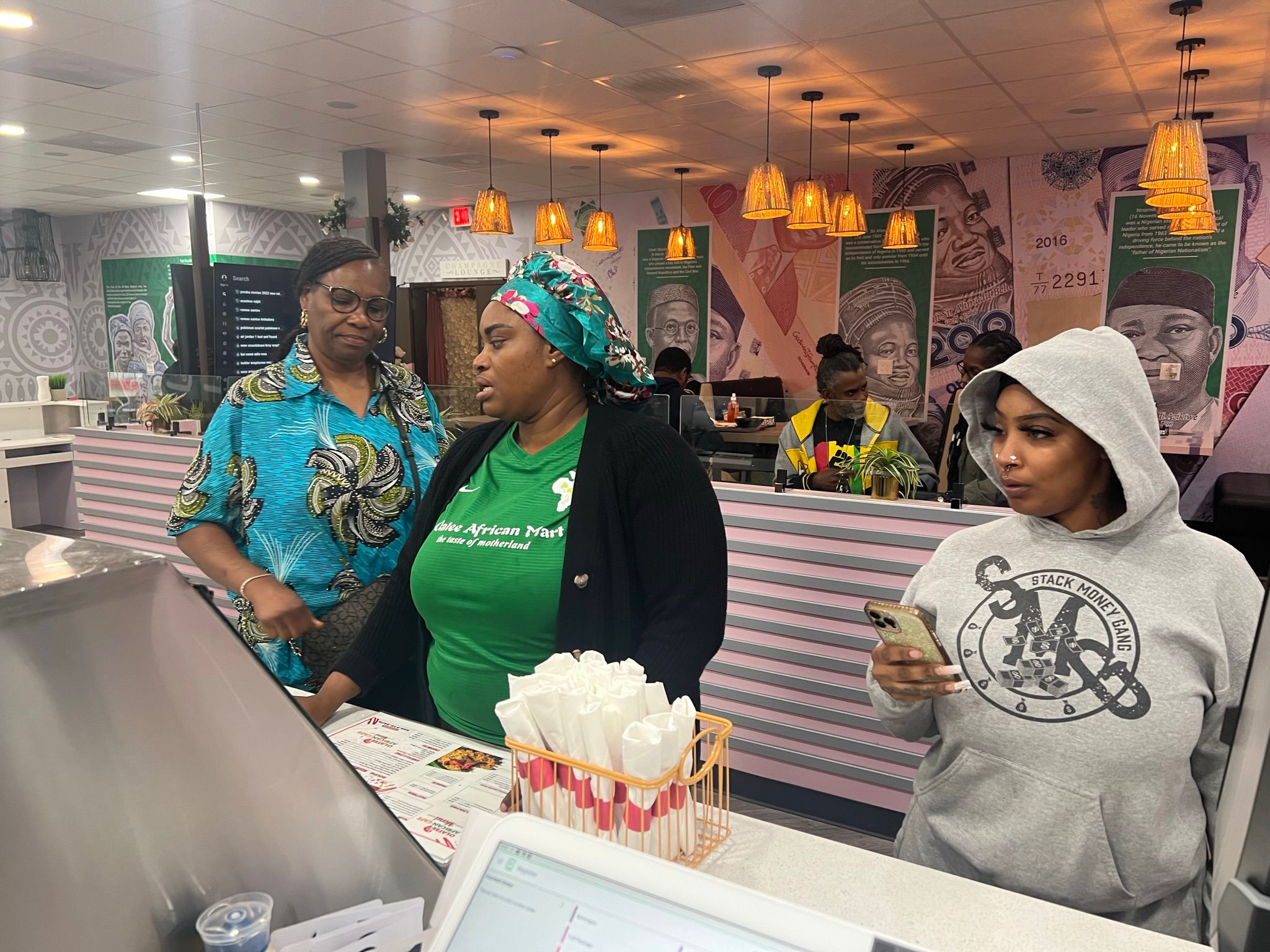 OlaTee African Café says "Thanks for your patronage!"